Description
Features
Download
Navigation and automatic entry of liquid in one device, accurate dosing regardless of the speed of movement.
AgroPilot SC10 is a navigation system for automatic control of sections and the application rate of liquid. The set is mounted in any sprayer, seeder or cultivator, the connection is simple.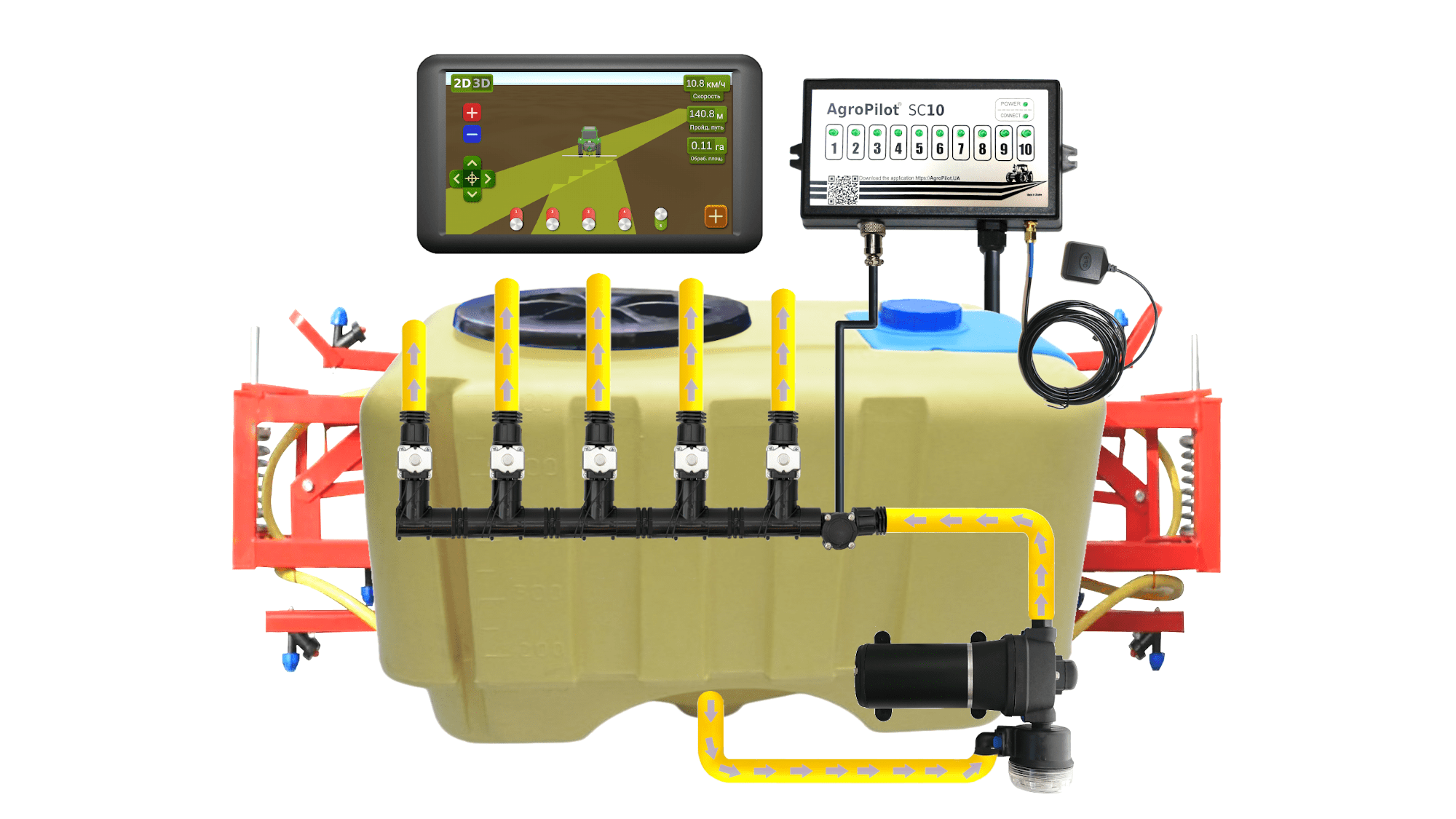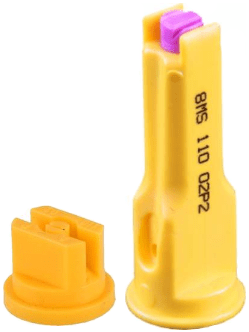 AgroPilot SC10 regulators are equipped with PWM technology for high accuracy of liquid application (error up to 3%), there is no need to use expensive nozzles, the most affordable slotted or injector types will do. PWM technology does not require a diaphragm-piston pump, the regulator is equipped with an electric one, therefore, a power take-off shaft is not needed, and there is no need to use a specialized distributor with a pressure regulator.

AgroPilot SC10 doses the application of liquid with the speed of an electric pump, it comes with an electric distributor with valves for automatic section control. Easy installation, the fluid supply from the drum is connected to the inlet of the self-priming pump, and the pump outlet to the sprayer boom section.

Characteristics
Number of sections

Кількість секцій яке підтримує пристрій, якщо ви придбали комплект на 10 секцій, то їм можна автоматизувати всі ваші обприскувачі, сівалки або культиватори. Наприклад один на 3, інший на 4, третій на 5 секцій..., вказавши в налаштуваннях програми AgroPilot GNSS необхідну кількість секцій.

3
"AgroPilot" registration number No. 175901 dated 10.09.2013
Universal programmable water pressure regulator for process control.